UKC CH Zelda's Schurke vom Sucherquelle CGC, SPOT, NTD, RATN, TKN
"Eva"
Eva is a sable female from full DDR/East German bloodlines. She is a small, yet substantial female with thick bone and an average lean weight of around 60#. She joined us in August of 2015, just before her second birthday, and is a high energy, friendly girl. She shows strong interest in barn hunt, and natural scenting abilities, high prey drive and possession. Her registered name was changed to include her kennel name and litter letter, it was previously Schurke vom Jordan. Eva was bred by Jill Keaton at
Sucherquelle German Shepherds
in West Virginia.
---
Eva's Information
Birthdate: September 30, 2013
AKC Registration # DN37880812
UKC Registration # P793-251
AKC DNA Profile # V785483
HEALTH TESTS
- OFA Hip Dysplasia Database - GOOD - #GS-93633G26F-VPI
- OFA Elbow Dysplasia Database - NORMAL - #GS-EL32937F26-VPI
- OFA Congenital Cardiac Database - NORMAL - #GS-CA1622/37F/P-VPI
- OFA Degenerative Myelopathy (DM) DNA Database - NORMAL/CLEAR - #GS-DM5059/23F-VPI
- OFA Legg-Calve-Perthes Database - #GS-LP37/22F-VPI
- OFA Patellar Luxation Database - NORMAL - #GS-PA412/37F/P-VPI
- OFA Dentition Database - NORMAL - #GS-DE296/37F-VPI
- OFA/Washington State University Multiple Drug Resistance (MDR1) - NORMAL/CLEAR - #GS-MD1-64/39F-VPI-N/N
​-
OFA/UC Davis Hyperuricosuria (HU) - NORMAL/CLEAR - #GS-HU30/39F-PI
- CERF/OFA Eye Clearance - OFA NORMAL 2015, 2016, Breeder Options Noted: Corneal Dystrophy 2018 - #GS-EYE259/53F-PI
- Coat Length - Does not Carry for Long Coats
- Color - Sable, Carries for Black
Eva's OFA Page
---
---
Eva's Photo Gallery
---
Pedigree for Zelda's Schurke vom Sucherquelle
German Shepherd Dog - Sable
Sire
Reggie vom Sucherquelle
Sire
SAR K9 Birko vom Haus Seefeldt
Sire
SG Nando von den Gnitzer Höhen SchH3, IPO3
Dam
Josi von den Tonteichen SchH3
Dam
Molly vom Schone Berg
Sire
Gladius von Spartanville CD
Dam
Y-Heidi Vom Spartanville
Dam
Lexi Vom Sucherquelle
Sire
Atze vom Hardtnocken
Sire
V Eddy vom Felsenschloß SchH3
Dam
V Chica von den Grauen von Monstab SchH3
Dam
Bora vom Haus Iris
Sire
SG Trux vom Haus Iris SchH3, IPO3, RH1
Dam
SG Quelle vom Haus Iris SchH3, PSH1
Powered by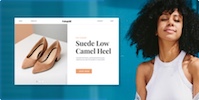 Create your own unique website with customizable templates.