Qiana von Granville CGC, NTD, TKN
"Qiana"
Qiana is a standard coat, bi-color female. She is a very petite female. She carries the genes for solid black coat color. Other health test results are listed in detail below. Her pedigree is a combination of primarily West German Working and East German/DDR bloodlines, with some showline (German and American) influence coming through the lines of her dam. She has no common ancestry in the first 5 generations. Qiana is the product of a third generation breeding from the lines of our foundation female "Izzy".

Qiana is extremely social and confident, displays high drives and high energy. She is independent but enjoys engaging with her handler. She is toy and food motivated, good with children and other animals. Qiana loves water and can't get enough of it. She shows good grips playing tug, and strong use of her nose. She has not done much training at this time.

---
Qiana's Information
Birthdate: November 23, 2016
AKC Registration #DN47903201
UKC Registration #P835-507
AKC DNA Profile #
HEALTH TESTS
- OFA Hip Dysplasia Database - OFA Preliminary Fair
- OFA Elbow Dysplasia Database - OFA Preliminary Normal
- OFA Congenital Cardiac Database -
- OFA Autoimmune Thyroiditis Database -
- OFA Degenerative Myelopathy (DM) DNA Database - Clear by Parentage
- OFA Legg-Calve-Perthes Database - NORMAL - #GS-LP55/15F-VPI
- OFA Patellar Luxation Database -
- OFA Dentition Database - NORMAL - #GS-DE400/9F-VPI
- OFA/Washington State University Multiple Drug Resistance (MDR1) - Clear by Parentage
- OFA/UC Davis Hyperuricosuria (HU) - Clear by Parentage
​- GSDCA Temperament Test (TC) -
- CERF/OFA Eye Clearance - NORMAL 2018 - #GS-EYE483/13F-VPI
- DNA Sample Submitted to OFA/CHIC for Research - #GS-DNA-409/S
- Coat Length -
Qiana's OFA Page
---
---
Qiana's Photo Gallery
---
Pedigree for Qiana von Granville
German Shepherd Dog - BiColor
Sire
(UKC GRCH Pointed) UKC CH, SG Berlin an Granville vom Gildaf CGC, HIC, TC, AD, IPO1, TF-III, FDCH, TN-N, URO2, RATN, CAA, TD
Sire
V Puck vom Gräfental SchH3, KKL1
Sire
V Enzo vom Gräfental SchH3, KKL1
Dam
V Saskia vom Schäferliesel SchH3, KKL1
Dam
UKC CH, G Brazen vom haus Behm CGC, CD, BH, AD, FMX
Sire
Aras vom Schwarzen Wächter SchH3, FH1
Dam
G Bailey vom Haus Beal SchH2, KKL2
Dam
UKC CH, G Katniss vom Appel SPOT-ON, CGC, TC, ATD, RATS, CA
Sire
UKC CH Amadeus Jazzed Up On Coltrane von Granville STAR, CGC, HIC, TC, CA
Sire
SG Jabina Bertram BHP2, KKL2
Dam
(AKC CH Pointed) UKC CH, SG She Izabella Granville CGC, TDI, HIC, HTC, AD, BH, CD, RA, OA, OAJ, NF, OAC, TG-N, TN-N
Dam
Alirah VonDellaHaus
Sire
Mystic Easter Dallas of Dab
Dam
Abba VonDellaHaus
Powered by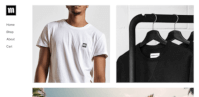 Create your own unique website with customizable templates.