Outta My Mind von Granville SPOT, CGC, NTD
"Norman"

Norman is a sable male from working lines. He is from our 3rd generation of breeding, out of our female Caldonia. He will be a potential breeding or working prospect. Norman is owned, bred, trained, and handled by Lindsay Chlopek at Granville German Shepherds.
---
Norman's Information
Birthdate: August 21, 2016
AKC Registration # DN47269409
UKC Registration # P827-779
AKC DNA Profile #
HEALTH TESTS
- OFA Hip Dysplasia Database -
- OFA Elbow Dysplasia Database -
- OFA Congenital Cardiac Database - NORMAL - #GS-CA1833/17M/P-VPI
- OFA Autoimmune Thyroiditis Database -
- OFA Degenerative Myelopathy (DM) DNA Database - Clear by Parentage
- OFA Legg-Calve-Perthes Database -
- OFA Patellar Luxation Database - NORMAL - #GS-PA554/17M/P-VPI
- OFA Dentition Database - NORMAL - #GS-DE434/17M-VPI
- OFA/Washington State University Multiple Drug Resistance (MDR1) -
​- GSDCA Temperament Test (TC) -
- CERF/OFA Eye Clearance - NORMAL 2018 - #GS-EYE486/16M-VPI
- Coat Length -
Norman's
OFA Page
---
---
Pedigree for Outta My Mind von Granville
German Shepherd Dog - Sable
Sire
V Arek von der Wedeme IPO3, KKL1
Sire
V Fin von der Bismarcksäule IPO1
Sire
V Ron vom Ludwigseck SchH3
Dam
V Britt von den Grauen von Monstab SchH1
Dam
SG Liu vom Haus Iris IPO1
Sire
V Duke vom Schäferliesel SchH3, IPO3
Dam
V Alice vom Haus Iris SchH2, IPO2
Dam
UKC CH Caldonia von Granville BH, CGC, SPOT-ON, HIC, CA, URO3, RATS, ETD, TKP, UKC Total Dog, Multi High In Trial
Sire
UKC CH, SG Berlin an Granville vom Gildaf IPO1, CGC, HIC, TC, AD, TF-III, FDCH, TN-N, URO2, CAA, TD, RATN
Sire
V Puck vom Gräfental SchH3, KKL1
Dam
UKC CH, G Brazen vom haus Behm CGC, CD, BH, AD, FMX
Dam
UKC CH Arthur's Magical Molly von Granville STAR
Sire
SG Jabina Bertram BHP2, KKL2
Dam
(AKC CH Pointed)UKC CH, SG She Izabella Granville CGC, TDI, TC, HCT, AD, BH, CD, RA, OA, OAJ, NF, OAC, TG-N, TN-N, RATN
Powered by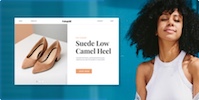 Create your own unique website with customizable templates.