Nicodemus von der Fenrisburg CGC, TKN
"Nico"
Nico is a stock coat, solid black male. He is medium size with heavy bone/good substance, weighing in around 70#. Health test results are listed in detail below. His pedigree is full East German/DDR bloodlines and is free of Sven/Tino/Sando for those looking for alternative pedigrees. Nico was imported to the United States as a puppy in 2016 and joined us here as a young adult in June 2017.

Nico is medium energy and medium drive. He is easy to live with in the house and is very much a one person dog, very bonded with his handler. He enjoys the company of other dogs. Nico works well for food, he prefers to play with toys on his own.

---
---
Nico's Information
Birthdate: May 22, 2016
AKC Registration # DN50812302
SV Registration # SZ2325741
UKC Registration #
AKC DNA Profile # V838166
HEALTH TESTS
- OFA Hip Dysplasia Database - GOOD - #GS-99793G24M-VPI
​- SV Hip Breeding Value - ZW98
- OFA Elbow Dysplasia Database - NORMAL - #GS-EL38374M24-VPI
- OFA Shoulder OCD Database - NORMAL - #GS-SH114M13-VPI
- OFA Congenital Cardiac Database - NORMAL - #GS-CA1829/19M/P-VPI
- OFA Degenerative Myelopathy (DM) DNA Database -
- OFA Legg-Calve-Perthes Database -
- OFA Patellar Luxation Database - NORMAL - #GS-PA551/19M/P-VPI
- OFA Dentition Database - NORMAL - #GS-DE432/19M-VPI
- OFA/Washington State University Multiple Drug Resistance (MDR1) -
- CERF/OFA Eye Clearance - NORMAL Breeder Options Noted Cataract Not Inherited 2018 - #GS-EYE500/20M-VPI
- DNA Sample submitted to OFA/CHIC for research -
- Coat Length -
- Color - Black, Carries for Black
Nico's OFA Page
---
Nico's Accomplishments
---
Nico's Photo Gallery
---
Pedigree for Nicodemus von der Fenrisburg
German Shepherd Dog - Black
Sire
V Ellex von der Fenrisburg SchH3, KKL1
Sire
V Eddy vom Felsenschloß SchH3
Sire
SG Muchta vom Schwarzhorn SchH3, FH, KKL1
Dam
G Fenia vom Zentaur SchH2, KKL2
Dam
G Nicola von der Old Lady SchH3, KKL2
Sire
Henk von der Moschel SchH3
Dam
Quixie von Sandokan SchH1
Dam
V Helgard von der Fenrisburg SchH3, FH1, KKL1
Sire
V Arek von uns Heimaturt SchH3, KKL1
Sire
V Aron vom Sachsentraum SchH3, KKL1
Dam
SG Fanny vom blauen Engel SchH1, KKL2
Dam
G Irmi vom Feurigen SchH3, KKL1
Sire
SG Cliff vom Geraufer SchH3, FH, IPO3, KKL1
Dam
SG Franzy vom Feurigen SchH3, KKL1
Powered by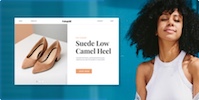 Create your own unique website with customizable templates.