(UKC GRCH Pointed) UKC CH, SG Berlin an Granville vom Gildaf IPO1, STAR, CGC, SPOT-ON, HIC, TC, AD, TF-III, FDCH, TN-N, NTD, TKN, URO2, RATN, CAA, TD, AKC Achiever Dog, GSDCA Health Award of Merit, 2x UKC Total Dog, TD-ROM, GSDCA ATAA Sire #6 [2013]/#4 [2014]
"Berlin"
Berlin is a medium size sable male from West German and East German/DDR lines. He has good substance, a large blocky head, dark pigment, and moderate angulation. Average weight is an athletic 85# and height at the shoulders is 25.25" He is highly driven for dog sports and completely able to settle in the house. Berlin has an exceptional temperament, is social in public yet naturally protective of his home and family. He also shows strong natural tracking and herding abilities. While Berlin spends most of his time being an active family companion playing with his Jolly Ball and traveling cross-country to visit National Parks and charming everybody he meets along the way, he has also trained and trialed in Agiliy, Barn Hunt, Conformation, Dock Diving, Flyball, Lure Coursing, Obedience/Rally, Schutzhund and Tracking. Berlin was bred by Melinda Clark at
vom Gildaf German Shepherds
in Wisconsin.
---
---
Berlin's Information
Birthdate: October 6, 2008
AKC Registration # DN22720403
UKC Registration # P588-909
AKC DNA Profile # V554405
​UKC DNA Profile - On File
NAFA # - 090986
U-FLI # - 5896
NADAC # - 09-12200
GSDCA-WDA # - 2402
Barn Hunt # BH-09490
HEALTH TESTS
- CHIC (Canine Health Information Center) Registration # 68507
- OFA Hip Dysplasia Database - GOOD - #GS-83395G24M-VPI
- SV Hip Breeding Value - ZW91
- OFA Elbow Dysplasia Database - NORMAL - #GS-EL25052M24-VPI
- OFA Congenital Cardiac Database - NORMAL - #GS-CA560/12M/C-VPI
- OFA Autoimmune Thyroiditis Database - NORMAL 2009/EQUIVOCAL 2013 - #GS-TH408/12M-VPI
- OFA Degenerative Myelopathy (DM) DNA Database - NORMAL/CLEAR - #GS-DM130/4M-VPI
- OFA Legg-Calve-Perthes Database - NORMAL - #GS-LP9/24M-VPI
- OFA Patellar Luxation Database - NORMAL - #GS-PA149/29M/P-VPI
- OFA Dentition Database - NORMAL - #GS-DE10/39M-VPI
- WDA/SV Dentition - NORMAL
- OFA/Washington State University Multiple Drug Resistance (MDR1) - NORMAL/CLEAR - #GS-MD1-13/29M-VPI-N/N
- OFA/UC Davis Hyperuricosuria (HU) - NORMAL/CLEAR - #GS-HU29/101M-PI
- GSDCA Temperament Test (TC) - PASSED
- CERF/OFA Eye Clearance - CERF NORMAL 2009, 2011, 2012 - #GS-1445 / OFA NORMAL 2013, 2014, 2015, 2016,
Breeder Options Noted: Cataract - Not Inherited 2018
- #GS-EYE8/76M-VPI
- DNA Sample submitted to OFA/CHIC for research - #GS-DNA-344/S
- Carries for Long Coat
- Color - Sable, Carries for Solid Black
Berlin's OFA Page
---
October 9, 2010 - Guinness Book Of World Records - Largest Flyball Tournament In The World (Photo by Miller Photography)
---
Berlin's Photo Gallery
---
Pedigree for Berlin an Granville vom Gildaf
German Shepherd Dog - Sable
Sire
V Puck vom Gräfental SchH3,KKL1

Sire
V Enzo vom Gräfental SchH3, KKL1
Sire
V Lärry vom Wolfseck SchH3, FH2, IPO3, KKL1
Dam
V Queen vom Gräfental SchH3, KKL1
Dam
V Saskia vom Schäferliesel SchH3, KKL1
Sire
V Muchta vom Schwarzhorn SchH3, FH1, BSP, KKL1
Dam
INT CH, V Illa von der Mittelhäuser Flur SchH3, LBZ, KKL1
Dam
UKC CH, G Brazen vom haus Behm CGC, BH, CD, AD, FMX
Sire
Aras vom Schwarzen Wächter SchH3, FH1
Sire
SG Aron vom Bracheler See SchH3, KKL2
Dam
Venti vom Geefacker

Dam
G Bailey vom Haus Beal SchH2, KKL2
Sire
SG Gildo vom Bahnhofsrevier SchH3, IPO3, KKL2
Dam
V Tweeny vom Bodelschwingher Schloss IPO3, KKL1
Sire: V Puck vom Gräfental SchH3, KKL1
Photo courtesy of Spartanville Shepherds

Dam: UKC CH, G Brazen vom haus Behm CGC, BH, CD, AD, FMX
Photo courtesy of vom Gildaf
Powered by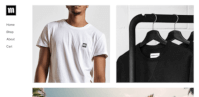 Create your own unique website with customizable templates.